With its rich history, established culture, and beautiful scenery, Europe is one of the world's top destinations for travel.For people looking to enjoy a true taste of this continent at a great bargain, here are 3 of the best destinations in Europe for low cost villa rentals.
Italy
Villa Cincinelli is one of the most affordable villas in Italy. With rates of €430 – €860 depending on the time of year, it is easily more accessible than most Italian villas. However, the true worth of Villa Travigne is in its seven bedrooms; with room for many guests who can all pool their travel money together, Villa Travigne jumps straight to being one of the most affordable villas per-person in all of Europe, and is an outstanding destination for those who are curious about villa travel but don't want to spend too much. Amenities include an audio system, outdoor cooking, a swimming pool, and a beautiful view of the Italian countryside, allowing for a relaxing vacation in this peaceful region.
France
Just across the border with France is another low-cost villa. Maison De La Treille asks for €455 – €855 per night, and while its five bedrooms are just a little less numerically than Villa Travigne, this classic France villa remains affordable for families and small groups looking to experience a taste of luxury without going overboard. Maison De La Treille boasts security, a swimming pool, air conditioning, and a kitchen to help make a stay comfortable and pleasant.
Greece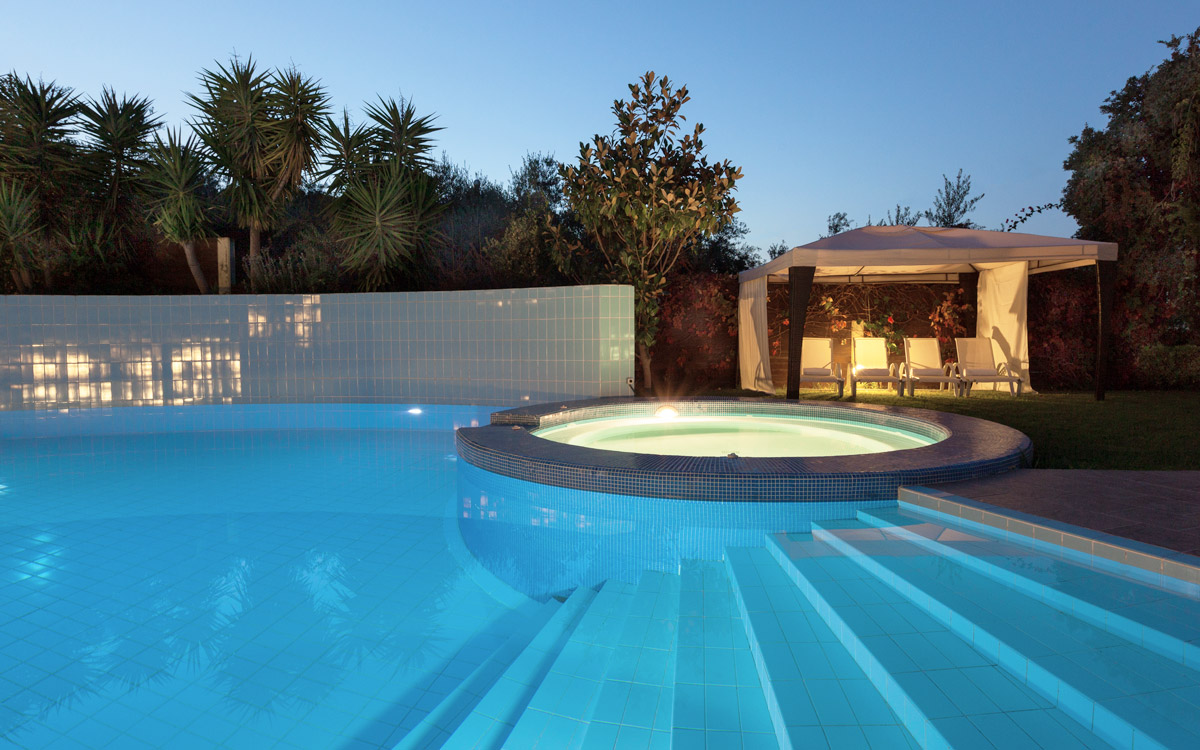 Of all the Greece villas, Villa Joy is probably the most inviting to any pocketbook. At a shockingly low rate of €310 – €945, yet with a full five bedrooms, Villa Joy is an idyllic location close to the sea that features a home theater system, barbeque, Jacuzzi, swimming pool, fitness facilities, and personal trainers for Yoga and Tai Chi, as well as martial arts and dance, can be hired on request. A personal chef is also available if you'd like a taste of true Greek cooking, making Villa Joy a spectacular, yet inexpensive, European destination.
(Visited 20 times, 1 visits today)