Just outside the Butterfly House in Sentosa, Singapore, there's a small colorful stall that plays a certain music which attracts little kids…like the Selecta tune that makes us go out the streets or simply put the bell of mamang sorbetero calling us to buy our favorite dirty ice cream.
Another catchy thing about the stall is its name, Uzumaki Ice cream, yep, same as the anime character Naruto. Uzumaki  means Spiral, literally this soft ice cream is named so because of its appearance. Coming from Japan, the different flavors piqued my curiousity as did the kids. The little princess chose Sakura,  its pink! her favorite color. Her finishing it off with a grin assures me that she likes it more than the Gelato she had in Lignano, which for her was too sour…but I think that was strawberry rather than cherry.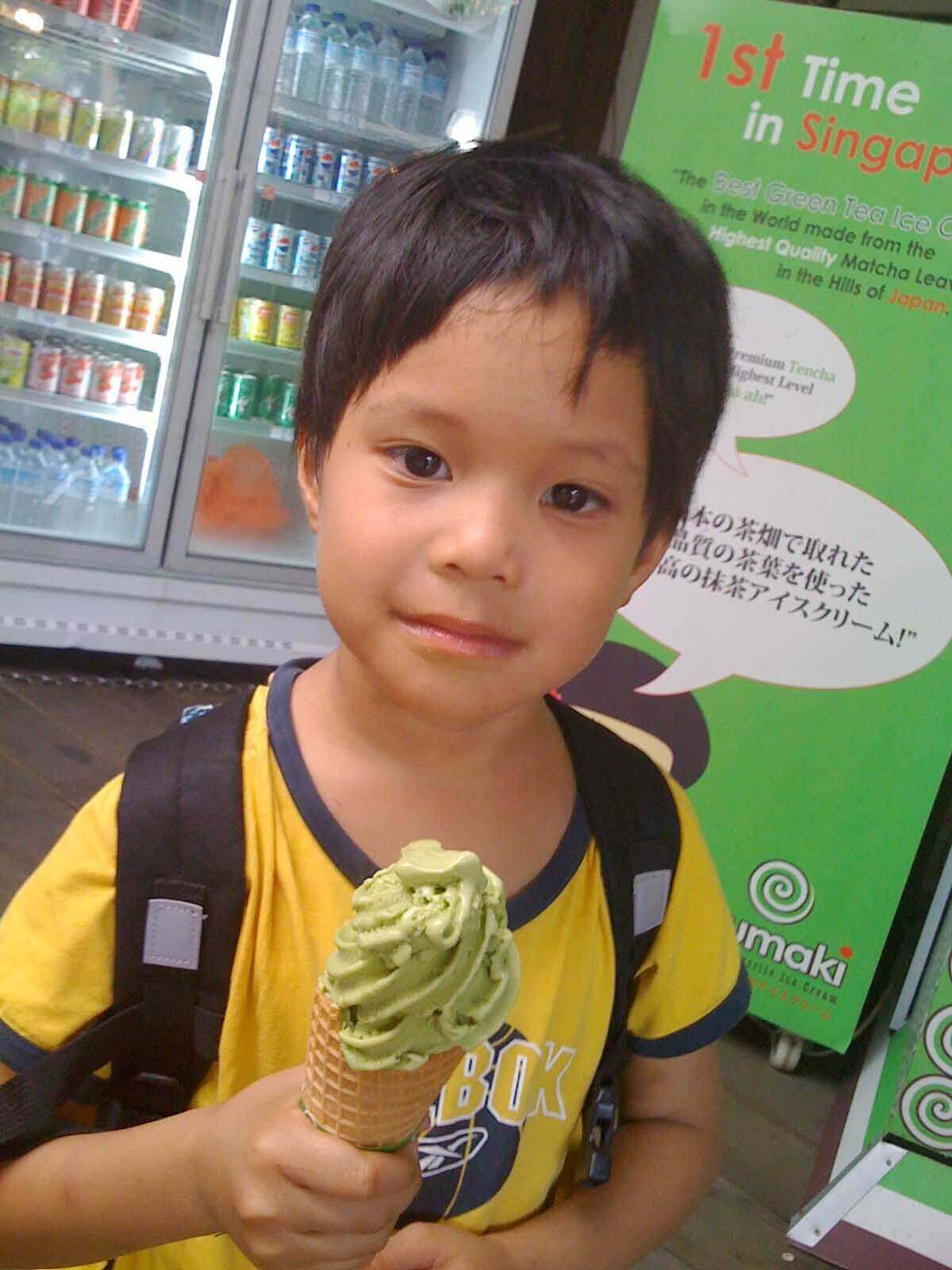 The ad says "Best Green Tea Ice cream in the World" and I would have to agree, bigger boy's green tea ice cream tastes like pure sugarcane fresh from a harvest…It was a good thing I chose this one too!
Typical of younger kids, bunso picked out chocolate and of course he didn't complain.
Other flavors are: Open Sesame, Wassup Babe (wasabi), Azuki (red beans), Berry Blues and  Bubble milk tea. Each has interesting colors of course and intriguing mix of flavors too!
(Video to follow)… Happy weekend everyone!
(Visited 25 times, 1 visits today)