With its vibrant cities, rich culture, beautiful natural sceneries, and castles, Germany has something for everyone. Berlin is the most popular destination in Germany because of its fascinating sceneries and natural attractions. But aside from this fascinating city, the country also has other charming cities, major districts with proud histories. Although I have only been to Nuremberg, Munich, Frankfurt, Cologne, Fürth, among other german cities, I already saw how charming Germany is.
Among all the cities in Europe, Berlin holds the third spot for being the largest. The city houses around 700 restaurants and 170 art galleries and museums. Its nightlife is Europe's most popular, it could be rightly called Europe's city that never sleeps. Berlin's bittersweet history has accounted so much for what it is today, and seeing the memorials and how this city was brought back from the ruins give one an appreciation of such history.
Some of the spots you should see are Brandenburg gate, the Holocaust memorial, the Reichstag building, Potsdamer Platz, Alexanderplatz and the Berlin Tower, the Victory column, and you can also go on a boat ride in the river Spree to experience Berlin well.
It is also the best destination for people who are into card games, since the city holds the most number of casino hotels in the entire country. Visitors can go to Casino Berlin & Forum Hotel Berlin if they are into playing slot machines and table games. Berlin also has one of the biggest casinos, which is Spielbank Berlin.
Munich
Known as a beautiful, ancient city located on the Isar River, Munich has this modern convenience that perfectly blends with the ancient Bavaria. During the World War II, more than 70% of the city was damaged. But through the years, the city has been carefully restored to bring back its appealing splendor. Visitors can enjoy a lot of activities in the city including shopping, museum hopping, and night partying.
Munich is a charming, laid back city compared to Berlin, but it has a more enjoyable atmosphere one where I walk with contentment, drinking in the beauty of nature, the beautiful landscape, and a good blend of modern and aged architecture.
Rothenburg
Many tourists love the authentic medieval feel of Rothenburg—a prototypical walled-town which has a dramatic architecture, good food, and interesting history. Rothenburg is also considered as the best paradigm of a medieval town in a highly-modernized country like Germany. It is a town that is well-known for its Markets where shoppers can find different stuff all-year-round.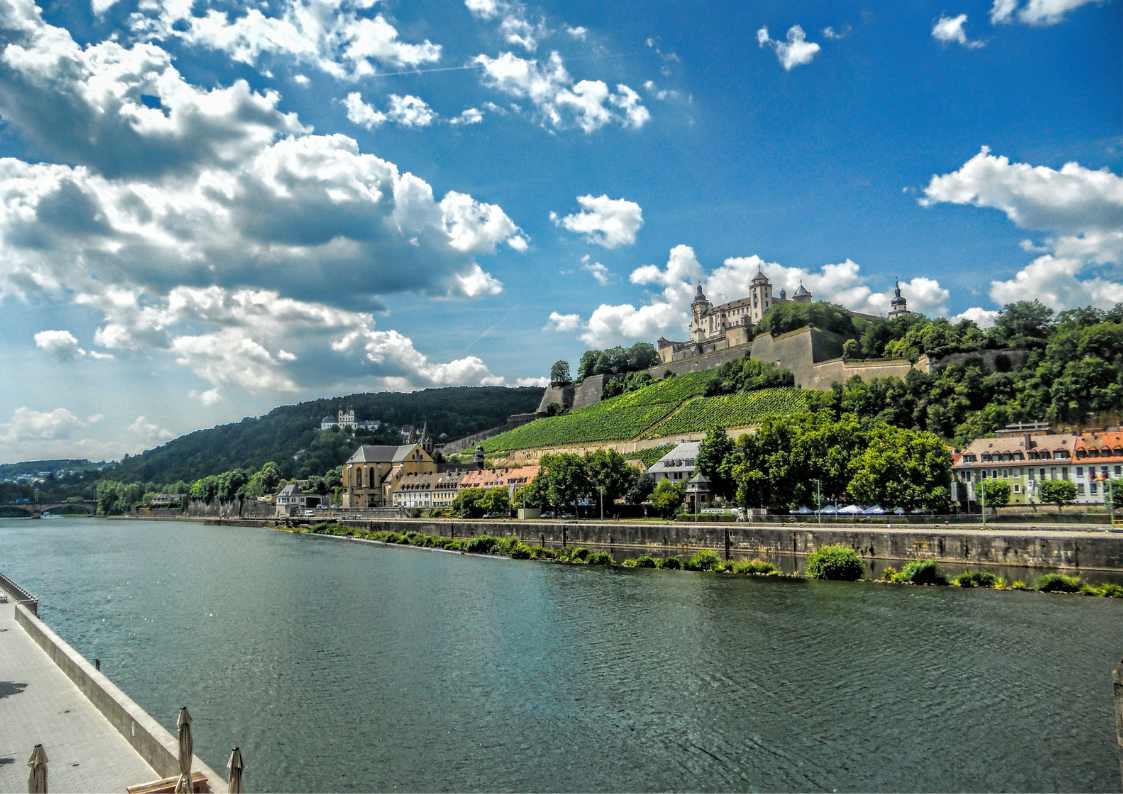 Wurzburg
This is a place which offers visitors many historic attractions, including a collection of historic churches that has a very dramatic structure. Some of the most visited place in the city is the Prince Bishop's (Residenz) Palace, Court Garden, and the Fortress (Festung) Marienberg, which can be reached by crossing a river and climbing a hill from the very center of the city.
| | |
| --- | --- |
| Pin This! | Pin! |
(Visited 11 times, 1 visits today)