We care about your safety and  health, so please take extra precautions when travelling, if there are the suggestions listed in this article, these are for when things get stable and safe.
Two European countries. Two famous locations. Two great cultures. Maybe like us, you've been enamoured at how beautiful Tuscan villas are with its vast yards of grapes surrounding the area – while you enjoy the wine pressed from its produce. Or you're impressed at how grand the wisteria-laden pathway looks as you go up the French villa you rented for the week. And you can't shake the idea of owning a villa in the cities you visited – whether French or Italian.
A vacation itself can be tough to plan, especially in these times. All the more would it be if you're buying out property. For starters, mortgage differs from country to country, and if you are not a citizen of the particular region where you want to buy a house or villa in, it might add more to the difficulty. Although this did not seem to deter foreign buyers to grab a property when Sicilian homes went up on auction at €1 in 2019.
Nowadays though, online mortgage calculators help hopeful property owners to gauge what their expenses would be like if they do buy – whichever county it might be.
Whether you plan to rent a villa on vacation or buy it yourself, there's just so much difference that you need to consider. Buying a property, like mentioned above takes a lot to consider so let's tackle that in a post later, let's look at rents for now… So what's the difference in renting a villa in Italy as opposed to France? Let's take a look.
Reputation
Certain regions of countries are particularly notable for villa travel. In Italy, the Tuscany region, with its heavy culture, is a very popular destination. On the other hand, France has the Provence region, which boasts a number of surprisingly low-cost villa rentals. The reasons for travel can vary, so it's hard to say definitively which one is better, because everyone has a different opinion on what matters most.
If you really care about the place you're going to, and will pay any price necessary, the actual cost probably isn't important to you except as a note of how much effort you'll need to reach the amount you need. If budget is your primary focus, though, and you don't mind the actual location as long as you get a vacation, it can be useful to pay attention to how much each place costs.
Tourist Value
For Tourism value, however, France is definitively better. When it comes to these two European countries, the cities of Paris and Rome are two of the biggest destinations for travel, with other cities like Florence a little further back on the list. Paris features a number of villa apartments in and around the city that make a convenient base from which to explore, and the various locations of these villas give France quite the edge for tourism.
Unfortunately, Rome has one thing in particular going for it, and that thing is Residenza Napoleone III, an absolute masterpiece of old-world opulence and lavish comfort in the very heart of Rome that once played host to the Queen of Holland and her son, Emperor Napoleon the Third. For a time, this was pretty much the cultural heart of the cultural center of all of Italy (possibly all of Europe), and the sheer amount of history in this residence is absolutely staggering. Regardless of number or quality, French villas in Paris simply can't compare to the history of this locale.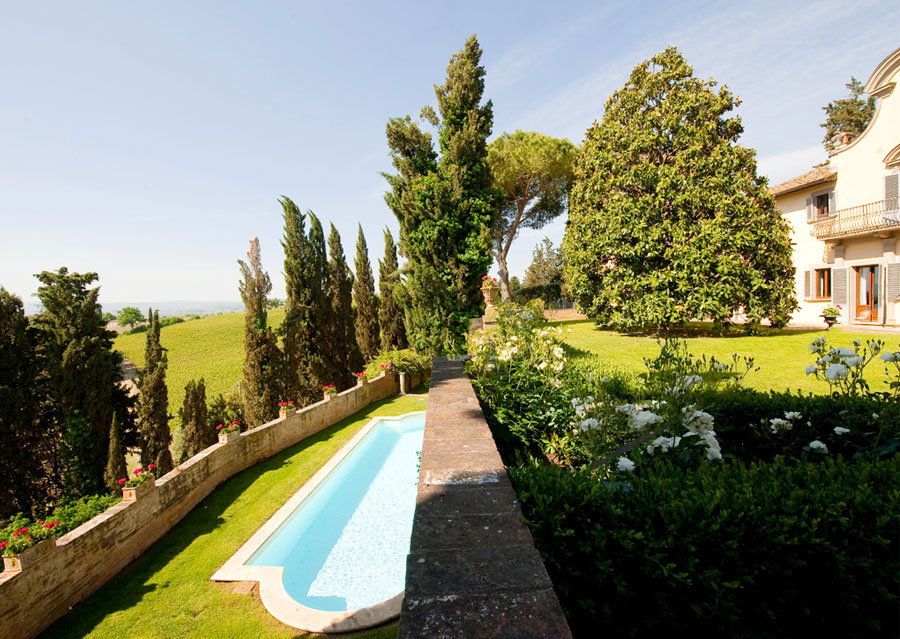 Italian Villas vs French Villas Comparison
So, in the end, how do the countries compare? Villa rentals are what you make of them. No matter which country you visit, you can find gorgeous scenery, great luxury, history, and choice.
If I truly had to choose, though, I believe I'd pick France as the top location for tourism, going out to see the sights and enjoy the food before returning to relax, and Italy as a location for a more indoor vacation out in the countryside, with less sightseeing and more enjoyment of the building and surrounding area; Italian villas tend a little more towards being older, and more home-like, than those of France.
Whichever you choose, they will both be pretty.
| | |
| --- | --- |
| Pin This! (Italian Villas vs French Villas – Best Points to Compare) | Pin This! (Italian Villas vs French Villas – Best Points to Compare) |
(Visited 64 times, 1 visits today)