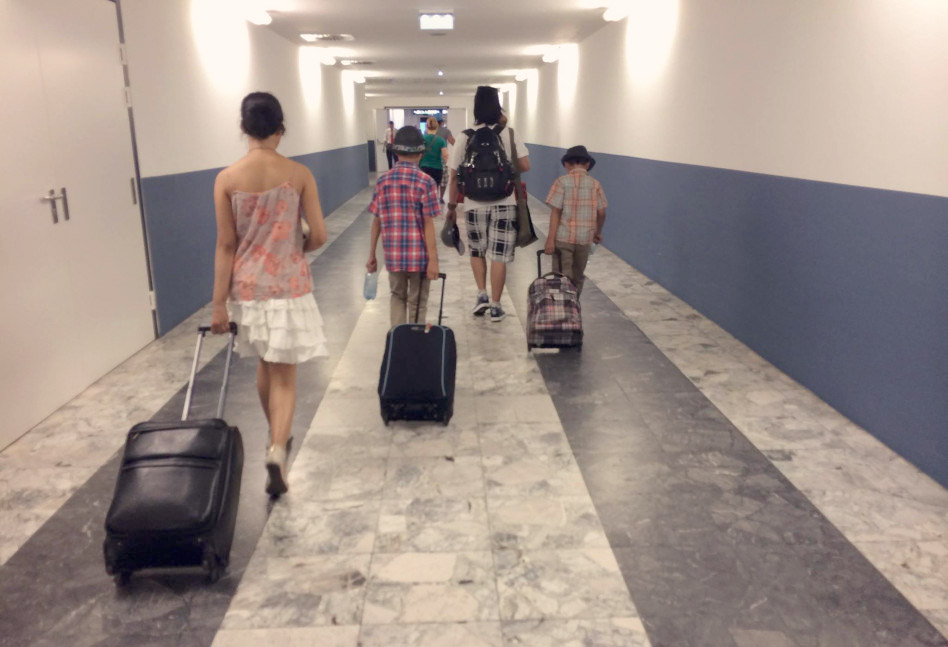 There is no need for travel to be pricey. If you can afford a luxury travel, go, if not, still go. By using miles and points, you can make your ideal vacation a reality. Mileage points, also known as frequent flyer miles or travel reward points, are a type of loyalty program offered by airlines and some credit card companies to reward their customers for their travel or credit card usage. The concept behind mileage points is to encourage customer loyalty and repeat business. Although there are countless redemption possibilities, the following advice can help you plan your reward trip "smartly".
What Are Mileage Points?
Many airlines are offering their respective frequent flyer program to their regular patrons.  This is one of the marketing strategies employed by most service-oriented companies to encourage frequent use.  It is essentially a modification of the usual special fares offered to regular customers.
This program is basically a loyalty program.  It seeks to reward frequent customers by providing benefits using their accumulated miles.  These benefits could come in the form of free travel, upgrade in travel class, booking priority, access to areas reserved for VIP customers, or lowered fares.  Customer loyalty is measured by the number of points accumulated.
Earning of points are premised on flying with the associated airline.  Business travelers are the people who are more likely to accumulate more points and gain advantage from these programs by the very nature of their jobs.  Frequent traveling employees enjoy the additional perk of earning the points in their name instead of the company they work for.  Some travelers manage to end up in the elite status by the sheer number of points they rack up.  This allows them to redeem their mileage points for their own use or even for family travel.
Airline Alliances
Transferring travel points and miles between companies that are a part of the same airline alliance, namely Star Alliance, Skyteam, and Oneworld will increase your redemption options. You could transfer United MileagePlus miles to any of its Star Alliance partners if, for instance, you had accumulated enough Chase Ultimate Rewards points to transfer to United, the two companies' airline partner.
Choose a Program

Family travelers who wish to take advantage of the benefits offered by frequent flyer programs can do so with careful planning.  This is very important since the cost of travel for a family of five can be quite considerable.  Families gain more advantage from their earned mileage points because everybody benefits.  Possible benefits that can be obtained by families include free accommodation, reduced air fare, or free EU car hire while on travel.
The first thing to do to ensure that earning of mileage points is maximized is to enroll the family including the kids in one loyalty program.  This will make it easier and faster to accumulate mileage points since all transactions of each family member that can be converted into points go to a single program.  It goes without saying that there will be some programs where children cannot participate in, thus the need to qualify.
The primary way of earning points is obviously through travel.  However, this is not the only way.  Some airlines hold online promos where customers get to earn points by signing up for online applications and bonuses.  One of the fastest ways of earning mileage points without actually traveling is to choose a frequent flyer program that is tied up with a notable credit card.  Purchases are immediately credited to the program.  Families just need to keep track of expiration dates so as not to waste accumulated points.
Sign Up for a Credit Card With Travel Rewards
Signing up for a credit card with travel rewards can offer several advantages for individuals who frequently travel or plan to travel in the future. Here are some reasons why signing up for a credit card with travel rewards can be beneficial:
Earn Points or Miles: Travel rewards credit cards often offer a sign-up bonus, where you can earn a substantial amount of points or miles after meeting the required spending threshold within a specific time frame. These points or miles can then be redeemed for flights, hotel stays, rental cars, or other travel-related expenses, helping you save money on your travel expenses.
Travel Benefits: Many travel rewards credit cards provide additional perks and benefits that can enhance your travel experience. These may include access to airport lounges, priority boarding, free checked bags, travel insurance coverage, concierge services, and more. These benefits can make your trips more comfortable and convenient.
Flexible Redemption Options: Travel rewards credit cards often offer flexibility in how you can redeem your earned points or miles. You may have the option to book travel directly through the credit card's travel portal, transfer points to partner airlines or hotel loyalty programs, or even redeem for statement credits against travel purchases. This flexibility allows you to choose the redemption method that best suits your travel preferences.
Travel Insurance Coverage: Many travel rewards credit cards offer various types of travel insurance coverage, such as trip cancellation/interruption insurance, baggage delay/loss insurance, rental car insurance, and emergency medical coverage. Having these protections can provide peace of mind and financial security when traveling.
Bonus Categories and Rewards Multipliers: Travel rewards credit cards often offer bonus rewards on specific categories such as travel purchases, dining, or gas stations. These bonus categories can help you earn more points or miles on your everyday spending, accelerating your ability to accumulate rewards for future travel.
No Foreign Transaction Fees: If you frequently travel internationally, using a travel rewards credit card that does not charge foreign transaction fees can save you money. These fees, typically around 3% of each transaction, can add up quickly when using non-foreign transaction fee credit cards abroad.
Fraud Protection and Security: Credit cards generally offer robust fraud protection measures, and travel rewards cards are no exception. They often come with security features like EMV chips and the ability to easily dispute unauthorized charges, providing added security and peace of mind while traveling.
Earn Rewards for Things You're Already Buying
For various expenditure categories, such as eating, travel, gas, groceries, or small business expenses, some credit cards give bonus points. Look into whether your chosen airline offers a shopping site that allows you to earn rewards for the items you already purchase online or a dining program that enables you to link your card and get rewards for dining out.
(Visited 22 times, 1 visits today)