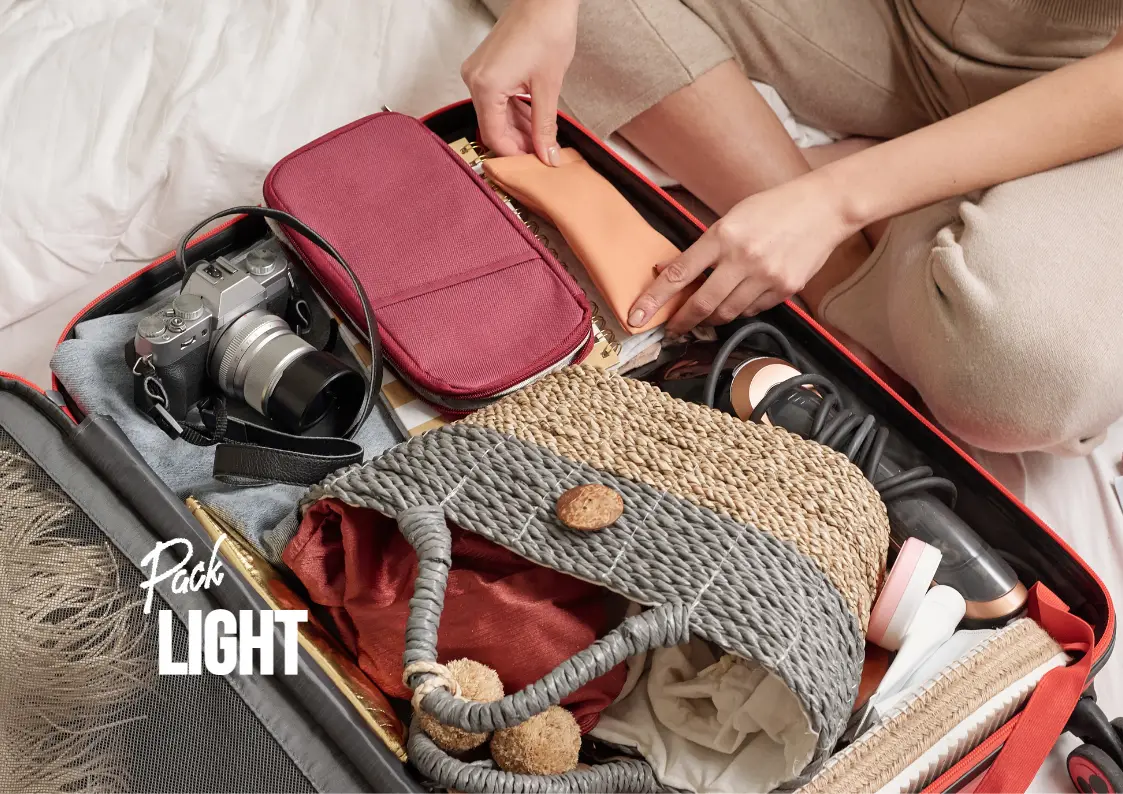 Packing
One of the first things one must pay attention to when travelling. Well you've read of the many tips on how to travel light or to pack lightly, I personally am not so good in that department. I try to pack neatly, especially when travelling with the kids. What I do is list down the essentials, the amount of each I should bring and check them out from my list when I had them tucked in my luggage. Oh, which is another thing worth writing about, I'm the worst when putting in stuff there. ^_^
You can actually get the most out of your travel by experiencing all types of activities offered in the land. You can fill your itineraries with indoor and outdoor activities that are unique in the region. Then, bring home more than just photos and souvenirs. However, moving from one place to another can be a bit inconvenient with a bulky set of personal necessities. Travelling light without leaving any of your travel essentials behind is easy with mini-products that are ideal for travel.
Even if you are staying in a hotel, it is best to bring your own vanity kit and toiletries. This is especially so of products you trust and use for your hair, teeth and skin. You can never know what the  hotel-provided shampoo would do to your flat hair and you wouldn't want to go about with fizzy hair while enjoying the scenes… Worse, you wouldn't want to be caught in a less glamorous mane on your photos!
Mini Everything Toiletries
Grooming essentials like soap, shampoo, conditioner, lotion and toothpaste can take a lot of luggage space if one doesn't pay attention to their sizes. Purchasing mini or travel size versions of these items doesn't only save on baggage space. It also relieves travellers from unnecessary weight. Toiletries for travel usually come in pocket sizes. Shampoo, conditioner, body wash and lotion can be found in sachet packs or mini bottles.
Those who plan to have these items on their carry all baggage can consider bottle sets that are TSA compliant (below images). You can simply fill it up with your supplies at home. This way, you don't have to worry about meeting travel security requirements for bottled liquids.  You wouldn't want to be hassled by getting them all out of your luggage and confiscated when checked… It's both a waste of time and money so go with the minis.
Disposable Options
When it comes to hand or beauty soap, travellers can choose from pocket sized bars or soap sticks. These are easy to use and pack-away even when wet. There are also travel shampoos, hand soap, and body wash sheets that are ideal for outdoor travel like camping or trekking. All that is needed is a bit of water and one can lather these thin and tiny sheets. They leave you feeling clean and fresh just like when you shower.
For oral hygiene, one can choose from a variety of toothbrush and toothpaste set that come with a handy case. Travel-sized toothpastes surprisingly lasts longer than we thought. Toothbrushes with foldable or detachable handles are the ones ideal for you to travel light.
Travel Light, Mindful Travelling
Always consider the amount of time to be spent on your travel, if you are staying for more than a week, it is best to buy your essentials from the nearest shop than bring too less… Consider also the environment. Nowadays, there are a lot of environment-friendly alternatives to the usual one-use. Sometimes, the small issues make the big difference to your travel experience.
| | |
| --- | --- |
| Pin This! (3 Hacks on How to Travel Light on a Full Itinerary) | Pin This! (3 Hacks on How to Travel Light on a Full Itinerary) |
(Visited 24 times, 1 visits today)